Friday June 19, 2015 7:30 PM
Ever pick up an industrial stapler and want to staple your friends? We can teach you how! This play is a combo of sharp and pointy, bloody, and impact.
more….
---
---
Queer Women of Color Film Festival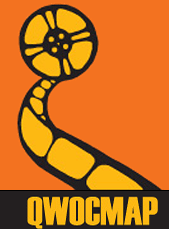 The Exiles is once again sponsoring the Queer Women of Color Media Access Project (QWOCMAP) film festival. The Festival is June 12-14 at the Brava Theater, and all events are FREE. We could use a few volunteers; contact Rio <rio (at) theexiles (dot) org>.
More info
---
Leather Marshal

Our own co-coordinator Rio was selected as the female Leather Marshal for the Leather Contingent at the Pride Parade. Watch for her in the parade!
---
Attending an
Orientation
is required to become a member. In Orientation, we'll cover the basics of different kinds of BDSM play. While this by no means will make you a BDSM expert, we want to emphasize that keeping you safe – and keeping those you play with safe – is an important goal of The Exiles. Our main focus is education and safety. [
read more
]
---
Many people are curious about BDSM but might be a little reluctant to investigate their new found (or old) curiosity. Our
Orientation
is a fun class that will teach you the BDSM basics and will dispel any myths. You will be made to feel welcomed. However if you're too shy to meet us in person, checkout out our
Resources
page and do your research online from the comfort and safety of your home. But if you want to get out of the house and find out what this BDSM stuff is all about, come to our monthly
Program
or attend an
orientation.
---
Connect with the Exiles
Voicemail: 415-938-7376

Volunteering is a wonderful way to meet new people and serve your community. The Exiles can find a job for you to do. Consider volunteering. It's a great way to meet interesting people.. [

read more

]. Here's a few events where we can use your willing heart:
Our Monthly Programs
Play Parties
Special events like our Meet & Greet, Carnal Carnival, etc